Wayne Wonder Party Bags new for 2018, deluxe Party bags, activity packs and jumbo inflatable magic wands. Ideal add on for birthday parties and weddings.
Deluxe Party Bags - Only £3.00 each NEW for 2019
Wayne Wonder Can now provide these amazing party bags! Why waste your time scouring all the shops or spending hours searching the net. Let alone ripping open all the packaging and spending the time putting the bags together. Wayne Wonder's party bags not only save you time and effort they are also filled with only the best toys and gifts. Wayne can bring them on the day of the party in containers of 20 and you only pay for what you use, so no waste.
So whats in the Bags?
Picture of a cast member from the magic show
Magic Wiggly Pet
Unique Wayne Wonder activity sheet
Googly Eye's Hand Puppet
Inflatable Magic Wand
Swopper Pen
Access to online Magic School
Unique Wayne Wonder Sticker
Please note that sometimes not all items are available but adequate replacements are made
More Options
Whilst the Deluxe Party Bags are by far the most popular option I can also provide two variations that may be a better option for some people. All of these options can be easily added to your booking whilst completing the booking process online.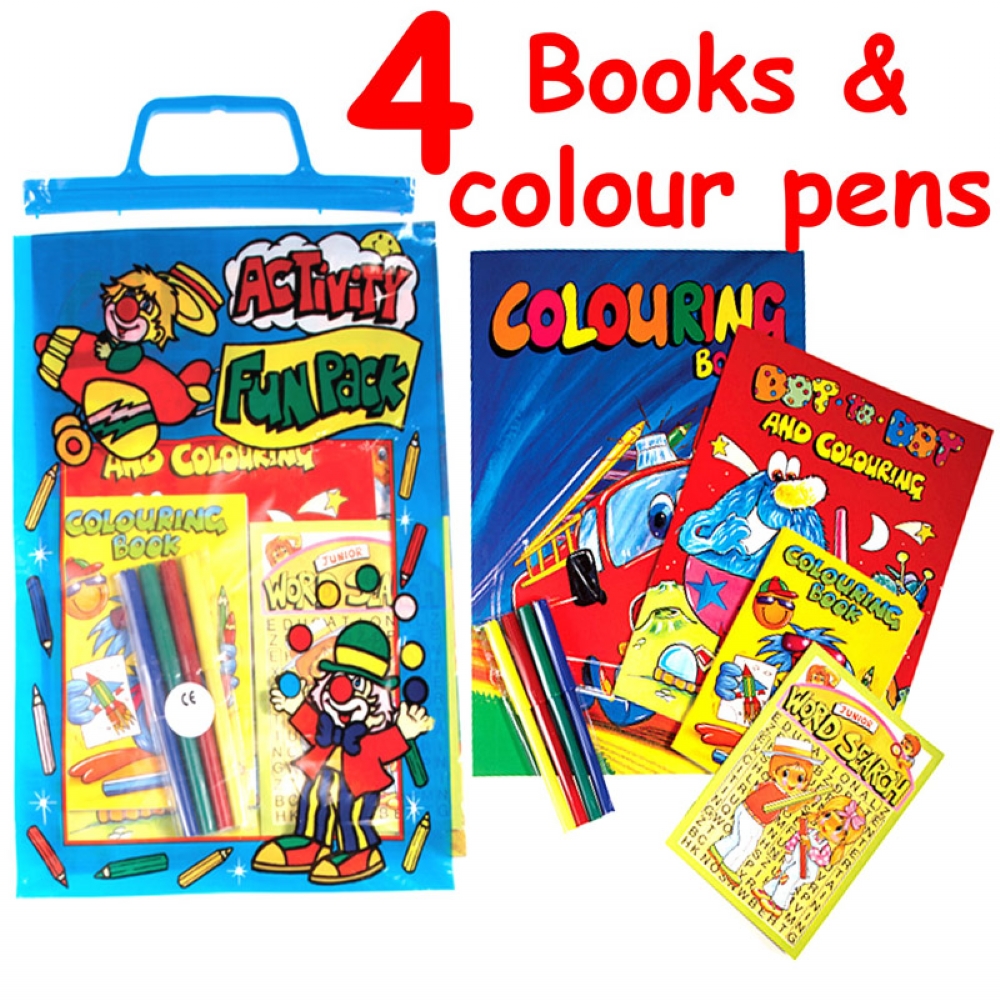 Activity Packs only £1.00 each
Activity Packs only £1.00 each
These are great self contained activity packs. Colours and styles may vary but they come in a clipped carry case which is larger than A4 in size leaving plenty of space to add cake or anything else you may like to include. Filled with fun activities, puzzles and colouring pages for kids. I will bring loads of packs with me and you only pay for the packs you use.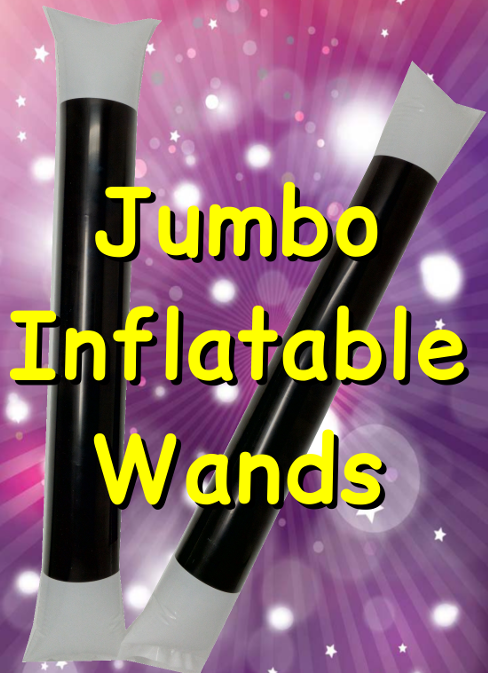 Jumbo Inflatable Wands only £2.00 each
Jumbo Inflatable Wands only £2.00 each
Originally I started using these in my shows, but I saw just how much the kids loved them so I have included them in the Deluxe Party Bags above, now though and new for 2018 you can buy these separately. You can hand them out as a gift at the end of the party or add them to your own party bags. Easy to inflate and they self seal so you won't need to tie knots. As with the items above I will bring hundreds of them with me so you only pay for the wands you use.