Amazing birthday parties for children aged 3 and 4 years old, birthday parties in Bristol and Gloucester. Magic Parties in Gloucestershire, Worcestershire. Magic and puppets with inflatables and games in one amazing show for Stroud, Gloucester, Bristol, Cheltenham
Fun-Tastic Show for 3 & 4yrs
Wayne Wonder designed this show from scratch specifically for 3 & 4 year olds. This show starts with an excellent selection of music and some fun inflatables designed to help make the little ones feel more comfortable straight from the start. This is a one hour show and we start off with a 30 minute Wayne Wonder Gameshow which features action dances, balloon games, circus stunts and some classic party games with brilliant Wayne Wonder twists. We move straight into a 30 minute Wayne Wonder Show. This show combines the art of story telling with some hilarious comedy, magic and friendly puppets too!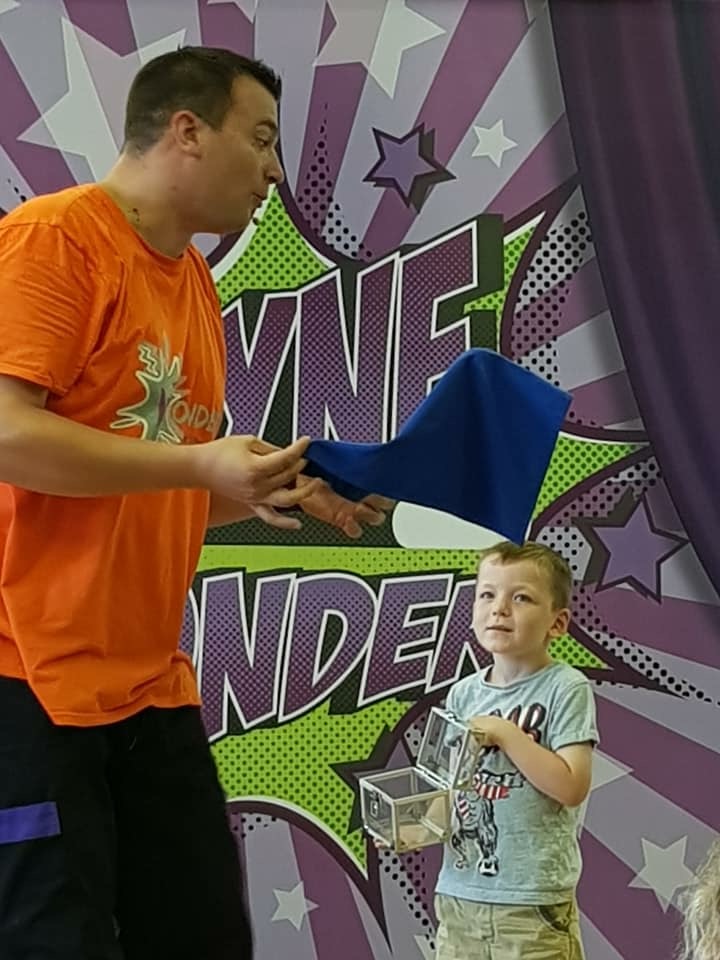 Full theatre staging (space permitting)
Wayne Wonder uses a brilliant mixture of Haribo Sweets, Balloons, Stickers and Certificates for prizes
Special prizes just for the birthday child
Amazing Balloon Sculpture for the birthday child
Free Party Invitations posted out Selection here.